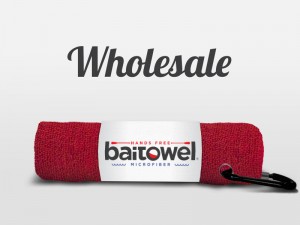 Wholesale Red Fishing Towel by Baitowel
Baitowel is The Convenient Fishing Towel and is America's Favorite Fishing Towel retailing under $5.00.
Baitowel: Cleans Fast | Clips Easy | Sized Right | Anti-Microbial | Durable | Hands Free
Super absorbent microfiber cleans fast. Easy-to-use carabiner clip attaches almost anywhere to keep Hands Free. Perfect 15″ x 15″ so it is always there when you need it. Anti-Microbial material helps reduce odor.
Durable 300 GSM Fabric – Wash & Reuse often.
Put a Baitowel in Your Bait Shop or Fishing Store offering Today!
Minimum Wholesale order $50.00